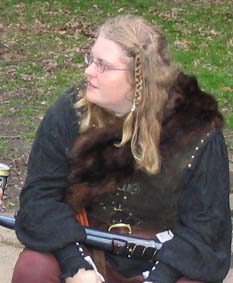 Jess at the march against Narduk, 1104
Jess

Last Position held within the Faction
No position held

Died:
The Gathering of Nations, 1104

Group:
Independant

Quote:
""
More information on Jess:


Jess came to the Faction during the march against Narduk, offering her aid. She soon turned out to be some form of daemonic construct, created by Akasha DuPont, sent to kill members of the Faction. She was executed soon afterwards.